Above: Carl Robinson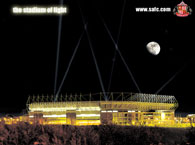 The Stadium of Light is always lit up at night even if there isn't a match on and beleive it or not thats why it is called the Stadium of LIGHT.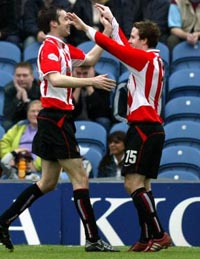 Above: Breen scores to make it 1-1 at Turf Moor!
Right: Babb puts his all for the cause as per usual!
Below: Kyle easily out jumps Butterfield!